• Blog • Brut Nature • Ca'Salina • Dolce • English Sparkling Wine • Extra Brut • Extra Dry • Fitz • Furlan • Low Sugar • Lyme Bay Winery • Moscato • Pink Fizz • Prosecco • Rosé • Sparkling Wine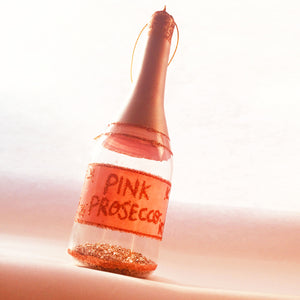 Pink Prosecco became official on 28 October 2020, or rather 'Prosecco DOC Rosé' to give it its correct name.  Before that date, Prosecco wasn't allowed to be pink and only the white style existed.   Why? Because the Prosecco Consortiums who make the rules that govern Prosecco production didn't allow a red grape to be used in the making of Italy's popular fizz.   Ok so not totally true….the red grape Pinot Noir was allowed but only the flesh (which is white) and not the skin (which is red and used to make rosé and red wine). All that changed last year...
---
• Blog • English wine • Fitz • Sparkling Wine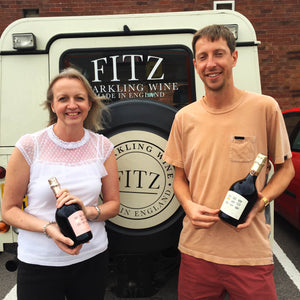 We're interested in what our winemaker's are up to now that all business as usual is anything but.  We asked Gareth Davies, Head Winemaker at Fitz Wine how he was spending his time in isolation and it turns out he's got a full house!  Have a read of his blog post: My dear baby brother turns 30 today – Happy Birthday, Nathan!  We live in different parts of the country, so normally I'd be wishing him well over the phone and hopefully would have remembered to have popped a card in the post. But things aren't normal at the moment...
---
• Ca'Salina • Fitz • Furlan • Lyme Bay Winery • Pink Fizz • Rosé • Sharpham Wine • Sparkling Wine
This time last month (the evening of Friday 13th March) it was my first ever Pink Fizz Tasting event.  Not only the first Pink Fizz event, but my first event of the year (which hopefully won't be the last given this strange year). I'd wanted to do a 'Pink Fizz' event for a while (after already doing Prosecco and English Sparkling Wine events) and spent the beginning of 2020 finalising my line up.    My Italian producers make some amazing sparkling rosé wines which aren't Prosecco (incidentally Rosé Prosecco doesn't exist, yet) as well as fabulous pinks too from English producers. ...