• Blog • Brut Nature • Ca'Salina • Dolce • English Sparkling Wine • Extra Brut • Extra Dry • Fitz • Furlan • Low Sugar • Lyme Bay Winery • Moscato • Pink Fizz • Prosecco • Rosé • Sparkling Wine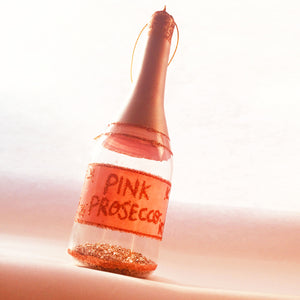 Pink Prosecco became official on 28 October 2020, or rather 'Prosecco DOC Rosé' to give it its correct name.  Before that date, Prosecco wasn't allowed to be pink and only the white style existed.   Why? Because the Prosecco Consortiums who make the rules that govern Prosecco production didn't allow a red grape to be used in the making of Italy's popular fizz.   Ok so not totally true….the red grape Pinot Noir was allowed but only the flesh (which is white) and not the skin (which is red and used to make rosé and red wine). All that changed last year...
---
• Ca'Salina • Fitz • Furlan • Lyme Bay Winery • Pink Fizz • Rosé • Sharpham Wine • Sparkling Wine
This time last month (the evening of Friday 13th March) it was my first ever Pink Fizz Tasting event.  Not only the first Pink Fizz event, but my first event of the year (which hopefully won't be the last given this strange year). I'd wanted to do a 'Pink Fizz' event for a while (after already doing Prosecco and English Sparkling Wine events) and spent the beginning of 2020 finalising my line up.    My Italian producers make some amazing sparkling rosé wines which aren't Prosecco (incidentally Rosé Prosecco doesn't exist, yet) as well as fabulous pinks too from English producers. ...
---
• English Sparkling Wine • Lyme Bay Winery • Rosé
The Lyme Bay Brut Reserve is sadly coming to an end (it's been very successful!). However, there is the new vntage to look forward to, but not until March 2019. In the meantime I was advised to taste their English Sparkling Rosé Brut as an alternative. So when the occasion came to taste it, the expectation was that a friend and I would have just one glass before going out. My assumption being that it would be a bit too Champagne-y as I knew it was fermented for longer than the white Brut Reserve (at least 18 months) so it...
---
• English Sparkling Wine • Lyme Bay Winery
The Lyme Bay Brut Reserve isn't a Prosecco, as that can only be made in Italy. However, it's very Prosecco Superiore-like which is how I explain it in simple terms to my Prosecco-loving customers. It has fruity aromas of apple, lemon and peach with a dry (8.5g sugar/litre), well-balanced, refreshing acidic taste which is soft on the palate and easy to drink. I'm really pleased to have this wonderful sparkling as part of my range this year (until it runs out and then I have to wait till March 2019 for the next vintage!).   So after much tasting (hard...
---
• English Sparkling Wine • Lyme Bay Winery
Well, yes! I've been interested in the development of English Sparkling Wine for a few years and thought it would be great to introduce such a fizz into the retail side of my business and support the local UK industry. However, there was just one problem, I didn't like it and neither did I think my Prosecco-loving customers would either. The overall quality and presence has improved greatly over recent years and continues to do so. I wanted to like it, but just didn't. I know many people do like it and taste is subjective but for me, it was...